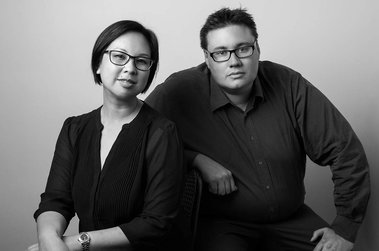 Lai Cheong Brown began in October 2011 as a small residential and small project focused architecture and design practice based in central Melbourne.

The practice has two key areas of interest: the first is adaptive re-use; and the second is the delivery of projects on remote sites.

Adaptive Re-Use
Key to success in projects that integrate new architectural interventions within the context of existing heritage fabric or complex tight urban environments is an understanding of the conservation requirements of heritage fabric, while also assessing the potential for the space to be adapted or reused within a contemporary context. Crucially, projects on confined sites or those endowed with heritage significance should achieve the same outcomes in terms of functionality and living as those on green-field sites. Often key elements of what makes the property special work to inform the design process leading to a fully integrated final design strategy.
Remote Sites
Projects on remote sites, where the provision of both services and access is limited, require a complex understanding of the environmental concerns involved in both the building process and the ongoing provision of sustainable services and the ways in which the two interact.

While the practice's areas of interest appear greatly divergent, the same focus on the thoughtful integration of architectural elements within the surrounding environment and on the potential impact of change remains a common theme.

Aesthetically the practice is led very much by context but remains rooted in a humanist modern approach that works to produce elegantly detailed, crafted and highly finished architectures, both interior and exterior.