Brunswick East | Edwardian Cottage | Renovation | Extension
This early Twentieth Century weatherboard cottage was badly dilapidated with extensive water damage to its external cladding and door and window joinery caused by decades of neglect. It was also marred by awkward and severely damaged lean-to extensions to both front and rear facades.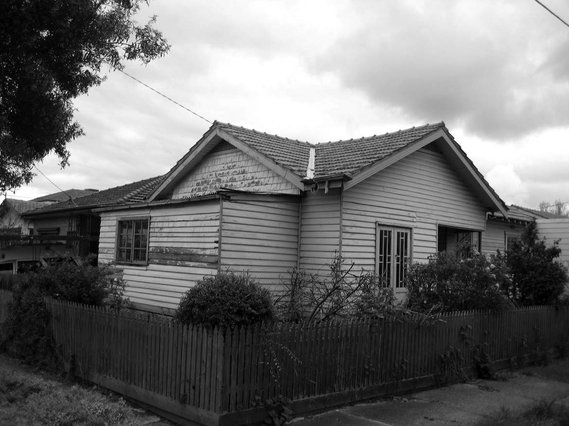 In consultation with our client, an architect focused on large scale inner city development, we worked to renew the original structure by stripping it back to its hardwood frame, removing the extensions and completely reconstructing the facades with details developed from the original but amended to incorporate modern sustainability requirements such as double glazing.
To the rear we documented a new north facing open plan living, dining and kitchen space opening across a new deck to the back garden. The new architecture is clearly differentiated from the old by the striking clear finished Spotted Gum Shiplap cladding, with matching deck, the flat roofline and cantilevering verandah.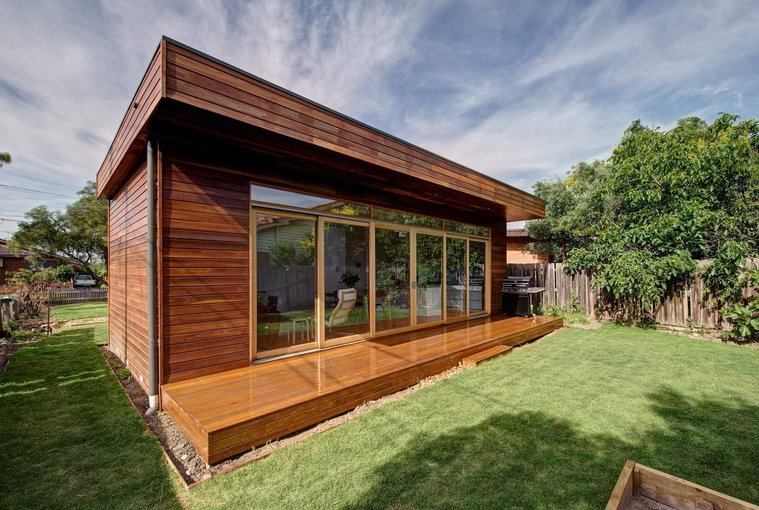 The interior was fully refurbished with polished Blackbutt hardwood floors, clear finished ply joinery, white gypsum walls and occasional accents of colour.